Former Tigers Events
The Richmond Football Club Former Players & Officials Association (RFCFPOA) hold regular events to suit the interests of our members and their families. Activities range from re-unions, golf, bowls and fishing. Following is a brief description of each event or activity that may be available every year.
At all home games at the MCG, we occupy the Medallist Room pre-game, half-time and post-game. At half-time, we provide sausage rolls and draw a lucky door prize.
The Legend's Cup match day function is a free day for all members, including entry and seating. It begins at the "G" with a "Legends" game featuring former players. After we gather in the Harrison Room to watch the AFL match, then back to Punt Road for drinks and finger food, compliments of RFP&OA and RFC.
At a selected MCG home game, members get together with their sons (and daughters too!), gathering at Punt Road for nibbles and drinks and a tour of the new facility ahead of watching the game in a reserved area. They also attend the player's dressing rooms.
Twice annually, all AFL team clubs compete at the Altona Bowling Club. Lunch and drinks are provided and worthwhile prizes and the shield are presented. The Former Tigers hold a very good wininng record.
Departing from Hastings marina, the Former Tigers pit man against beast on Westernport Bay in the quest for the elusive "Big Red"! Held annually in November, one or two boats are chartered and leave the marina at 6 am fishing for whiting or snapper. The record catch for one boat is 115 snapper.
An Ambrose event so golfers of all talents are welcome (even the Flea!) There will be finger food available before and after golf together with some refreshments. Great prizes for winning teams...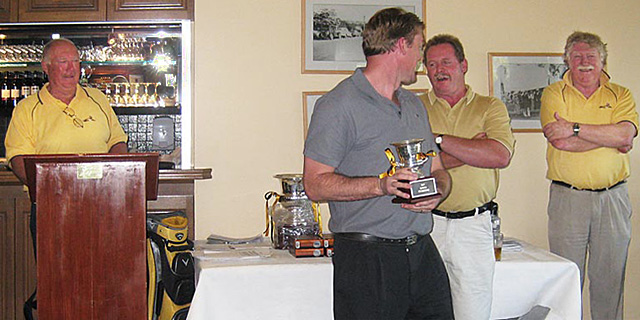 Each year we head off in a bus to Plillip Island. Bowlers and golfers join for lunch at the Golf Club then the bowlers shoot off for their competition at the Bowling Club while the golfers line up for their big challenge. The event pits together the 3 teams Allan Jeans coached - Richmond, St Kilda and Hawthorn.
Members, wives and their children enjoy a carvery lunch at Richmond Social Club on the first Sunday in December. Children under 10 receive a visit from Santa. Children's activities are organised on the oval and "Tiger Stripes' joins in.
In the form of a 'Pleasant Sunday Morning', we conduct our AGM at a chosed venue to elect the Committee, bestow Life Memberships, conduct business and then enjoy convivialities.